"Go Deeper" is an immersive experience designed to create a profound connection with our own creativity and our creative community.


Establishing a healthy habit.
Gathering together to help build our artful cocoon.
Fostering safe personal growth through creative expression.
Breaking through our creative blocks.
Calming our nervous systems.
SHOWING UP for ourselves and making it easier to meet our personal goals.
~ ALL YOU HAVE TO DO IS SHOW UP! ~


Disclaimer: Go Deeper with Willa Workshops is not a substitute for professional therapy services.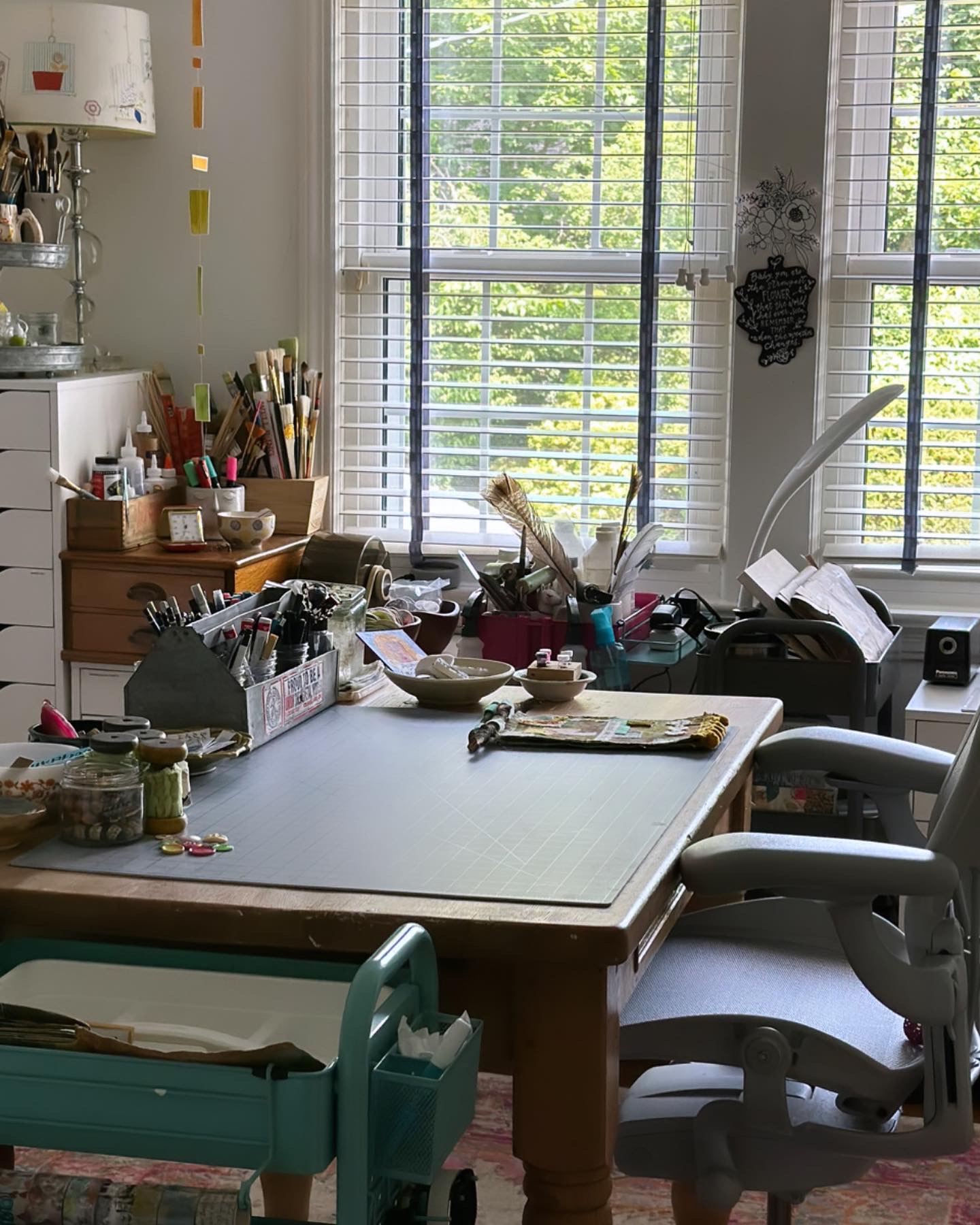 What is Go Deeper with Willa Workshops?


Go Deeper is a monthly series of four 90 minute immersive Zoom sessions. We will regularly meet together online to establish a healthy creative habit and begin to heal our autonomic nervous systems.
We invite you to come open to your creative process.
~ THIS IS NOT TRADITIONAL ART THERAPY. ~
Disclaimer: Go Deeper with Willa Workshops is not a substitute for professional therapy services.




Go Deeper asks us to ready the materials of our choosing (we know that we all have lessons, classes or projects in mind that we want to work on in our sessions).
We will be led by an artist with a Master's degree in Art Therapy in a series of somatic exercises.
Go Deeper will blend the power of art, community, and self-care to help soothe our autonomic nervous systems, promote healing, begin to reverse damage, and expand our capacity to cope with life's challenges.
Go Deeper is a date we make with ourselves and with our community to show up.
~ SHOWING UP IS OFTEN THE BIGGEST PART ~



Who is the Go Deeper facilitator?


Our Go Deeper sessions will be led by Kimberly Howsley, a lifelong artist with a Master's in Art Therapy. She was born in Hawaii and now splits her time between Hawaii and Florence, Italy.
Kimberly is an avid collage artist, creating with a variety of mediums, including Watercolor, Encaustic and Printmaking. She is an Italian certified Fresco painting instructor and has a studio at the Chinatown Artists Lofts in Honolulu as well as in her home on Koko Marina, which is a beautiful background for her online Art Therapy sessions.
After practicing Qi Gong meditation for several years, Kimberly began to study Somatic Mindful Meditation and how it can be combined with her Art Therapy practice.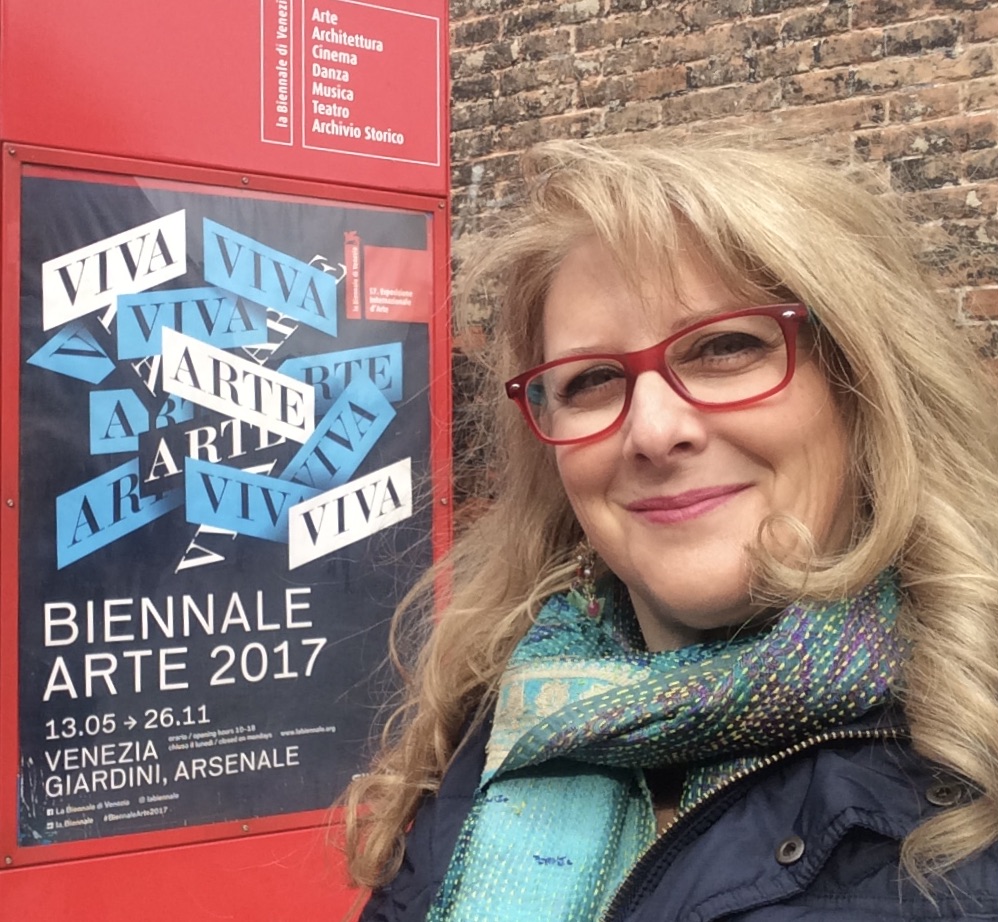 What can I expect in the Go Deeper with Willa Workshops sessions?
You can expect a Professional, Guided, Non-traditional Art Therapy experience.
Our experienced Art Therapist, Kimberly, will lead us through a series of guided somatic activities designed to promote relaxation, reduce stress, and activate the body's natural healing processes.

Creative Exploration
Engage in a variety of creative activities of your choosing, such as collage fodder creation, watercolor for relaxation, acrylic or oil painting, slow stitching, drawing, Zentangling, mark making or crafting of any genre. Art is a powerful tool for self-expression and can be a catalyst for healing.

We will bring our chosen art and materials to each session.
Come ready to work on a lesson or two from a course that you are taking by watching one of more of the lessons in advance of our weekly session and have the materials ready that you want to play with.
This is about self-expression, not perfection.
You can also expect the following:
Breathwork and Meditation
Learn calming breathing techniques and participate in a soothing meditation session to help activate your body's relaxation response. These practices can help regulate your autonomic nervous system and enhance your overall well-being.
Creative Warm Ups
Loosen up before working on your own project with a quick exercise explained by Kimberly in our session.
Community Connection
Connect with like-minded individuals who are on a journey of healing and self-discovery. Share your thoughts, experiences, and artwork in a supportive and non-judgmental environment. The power of our community is a crucial component of this gathering.
There will be a private Facebook Group for each session of Go Deeper.

Expert Guidance
Our facilitator Kimberly is trained in art therapy, mindfulness, and autonomic nervous system regulation. She will provide expert guidance and support throughout the session.

Takeaway Technique
Leave the gathering equipped with practical techniques and exercises that you can continue to use in your daily life to support your autonomic nervous system and well-being.

Optional: Gratitude Partnerships
Have the opportunity to pair with another Go Deeper Participant for a consecutive 30 day gratitude exercise. Not required.
Optional: Art Sharing
The sharing of art that you worked on during the session can happen during optional break out sessions and in our private Facebook Group.

Disclaimer: Go Deeper with Willa Workshops is not a substitute for professional therapy services.

Who is Go Deeper For?
Go Deeper sessions are for those who are:
~ Seeking relaxation, stress relief, and a sense of calm
~ Looking to explore the healing power of art
~ Desiring consistency in their art practice
~ Interested in learning about autonomic nervous system regulation
~ Members of our Willa Workshops worldwide creative community


What do I have on hand for each session?
~ Your preferred art supplies and materials (e.g., paper, markers, colored pencils, paint) and substrates.

~ A comfortable and quiet space where you can fully engage in the activities.
~ A notebook, loose paper or an art journal that you can write in + pen or pencil.

~ An open heart and mind.

Space is limited in
Go Deeper with Willa Workshops

Reserve your spot today and embark on a journey of self-discovery, healing, and connection with our creative community. Your well-being deserves this nurturing experience.

What if I cannot attend the live Zoom meetups for Go Deeper, or I miss a live session?
While we encourage participants to attend live sessions, this is not a requirement for participation. Sessions will be recorded and the recordings will be available for participants.
Being on camera is not a requirement for attendance.
At the end of each recorded Zoom session, there will brief, limited, non-recorded Zoom time.

When and Where will the Go Deeper Sessions Meet for the October 2023 session?
We will meet each week on the same day and time on Zoom.
Thursdays at 2 pm Eastern
(This is 11 am PST, 1 pm CST, 12 noon MST and 6 pm GMT)

The four dates for this session are as follows:
Thursday, October 5th
Thursday, October 12th
Thursday, October 19th
Thursday, October 26th
A link to a Zoom room will be available in our classroom on Teachable.
The same link will be sent out to your email address a few hours prior to each session so that you can also simply click on the link from our email.
Disclaimer: Go Deeper with Willa Workshops is not a substitute for professional therapy services.