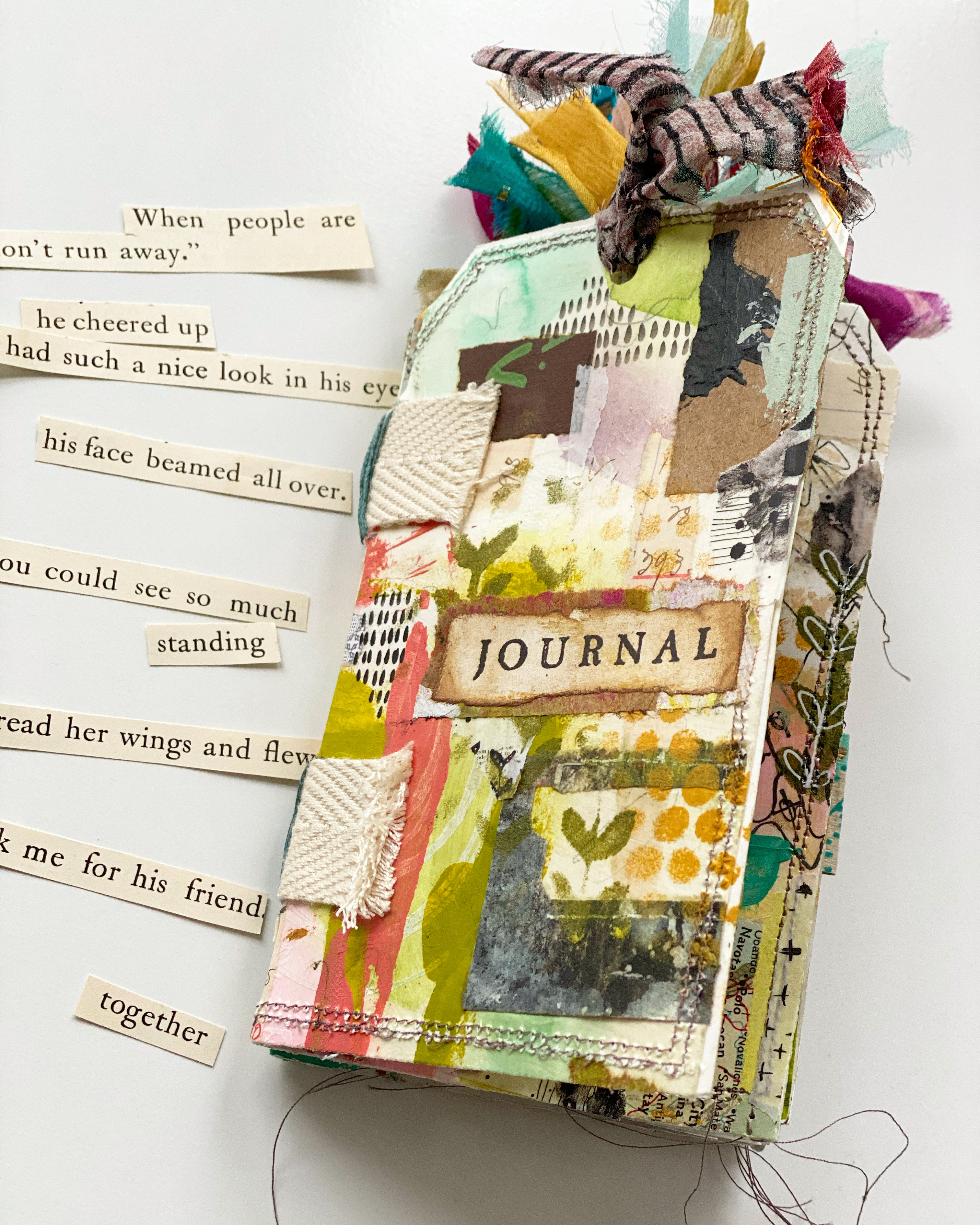 Structure of The Secret Tag Book
In this mini-course, I will be teaching you how to create the structure of and how to bind this adorable book that . . . hint hint . . . doesn't actually use any real tags in the making. That's why I call it "The Secret Tag Book." It's easy and fun and the resulting handmade book is delicious!

What this course isn't
This isn't a class on how to used mixed media art to decorate your book pages. But I will talk about options for that and if you'd really like to learn how I created the art for these pages, you'll have to join me in my Bookmaker Collective workshop in June. There's a link to that at the end of this mini-course. I hope to see you there!