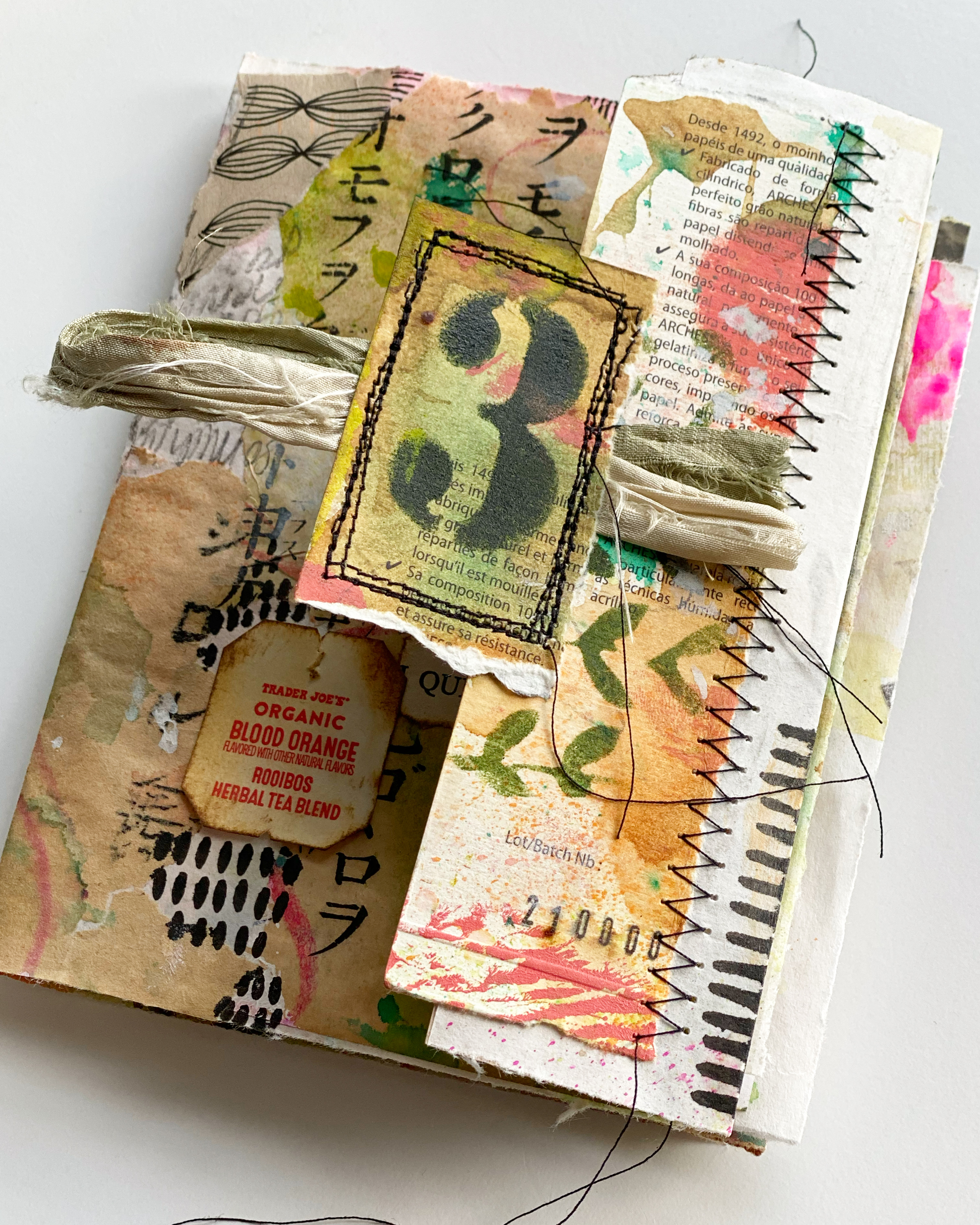 Create Art with Your Personality
By making your own mixed media papers, and then using those papers in your books, art journal pages and collages, you develop a style that is YOUR signature style.
Create with Things You Already Own
Use the paints you already have, the papers from your stash, the mark making tools, stencils, stamps and things that you have already collected. Let me show you how to turn them into treasured papers for creating. You'll want to make these papers many times per year.
Mixed Media Messy Pages
can be used as book pages for your own handmade books and journals, as collage fodder for original art and art journaling, or anything you can dream up.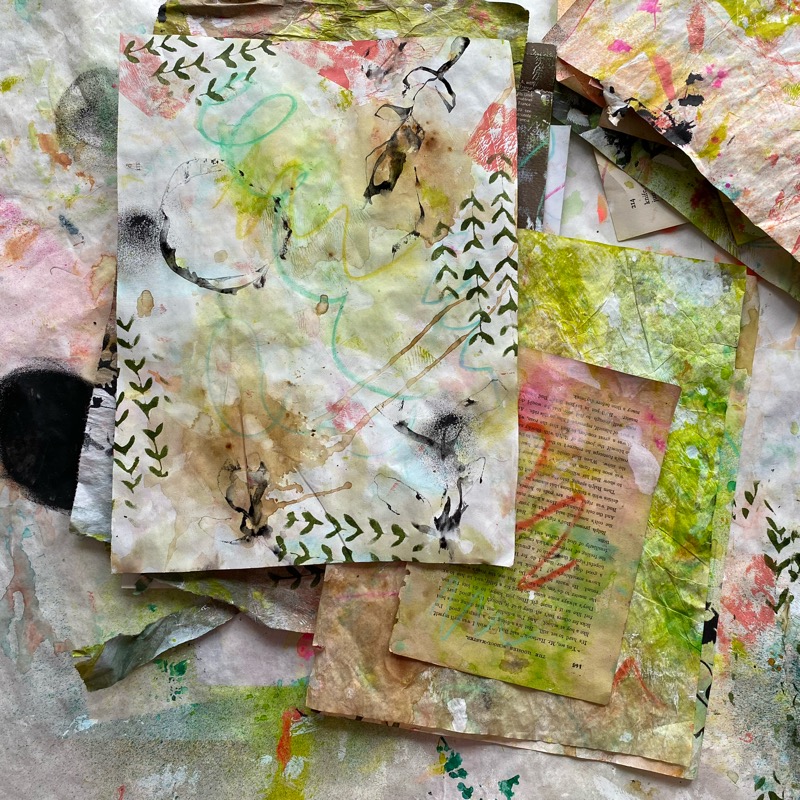 Other Courses by Willa Workshops
I offer a selection of other artisan book making and mixed media courses.