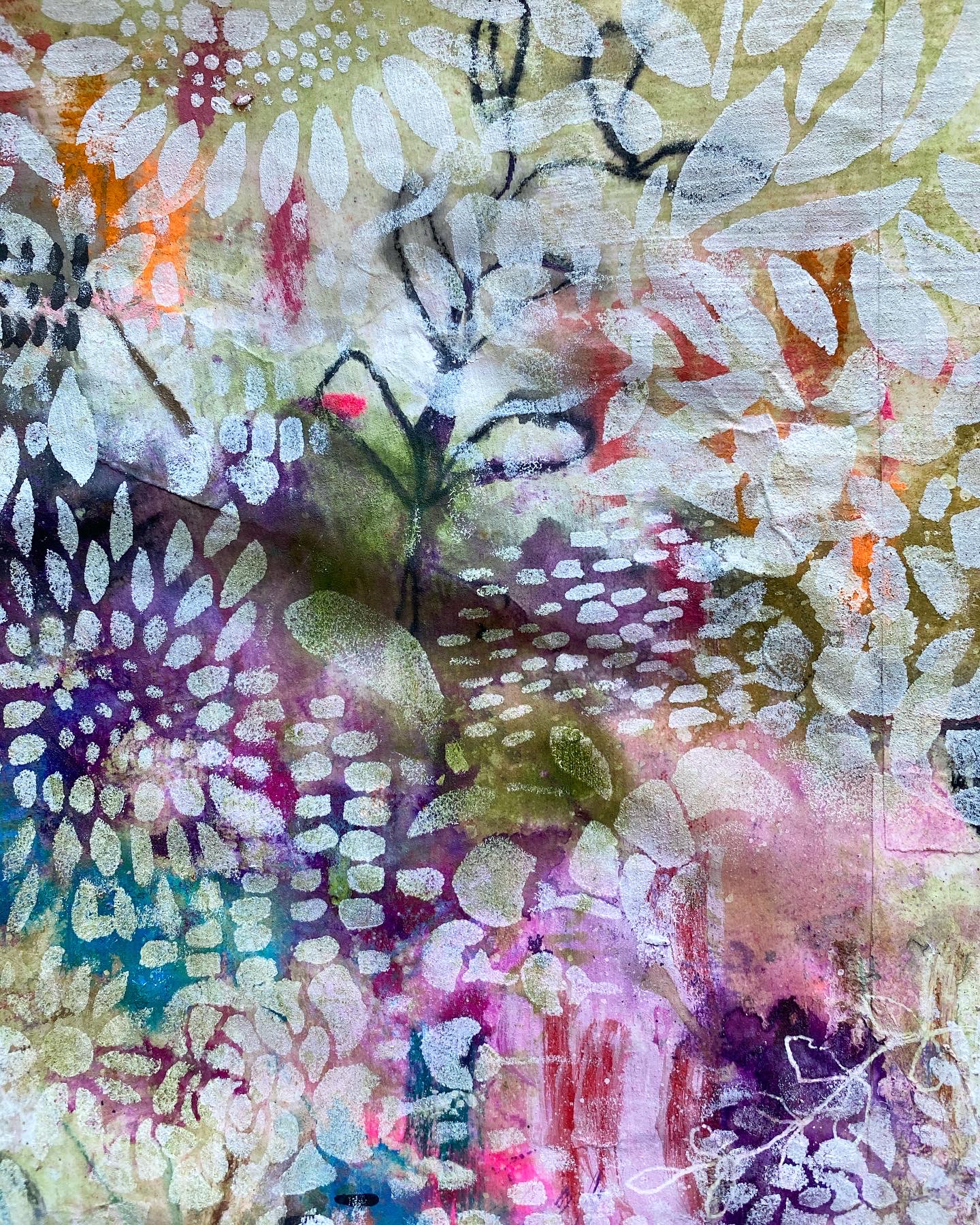 Create your signature decorative mixed media paper for use in collage, tags, cards and handmade books and journals.
After years of working in mixed media and wondering how to find my own signature style, I realized that one of the keys to unlocking this mystery came in creating your own decorative paper (aka "collage fodder") to work with. Choose your favorite colors, paints and inks, mark making tools, marks and stencils and no one else can have that unique combination. Now use the decorative paper you made in everything you create and your signature style emerges.


Let Me Show You How To Do It
I will walk you step by step through a process of creating your own paper that can be used in collage, in handmade books and journals, as journal page embellishment and tabs, on cards and tags, in snippet rolls or any mixed media project that you can imagine.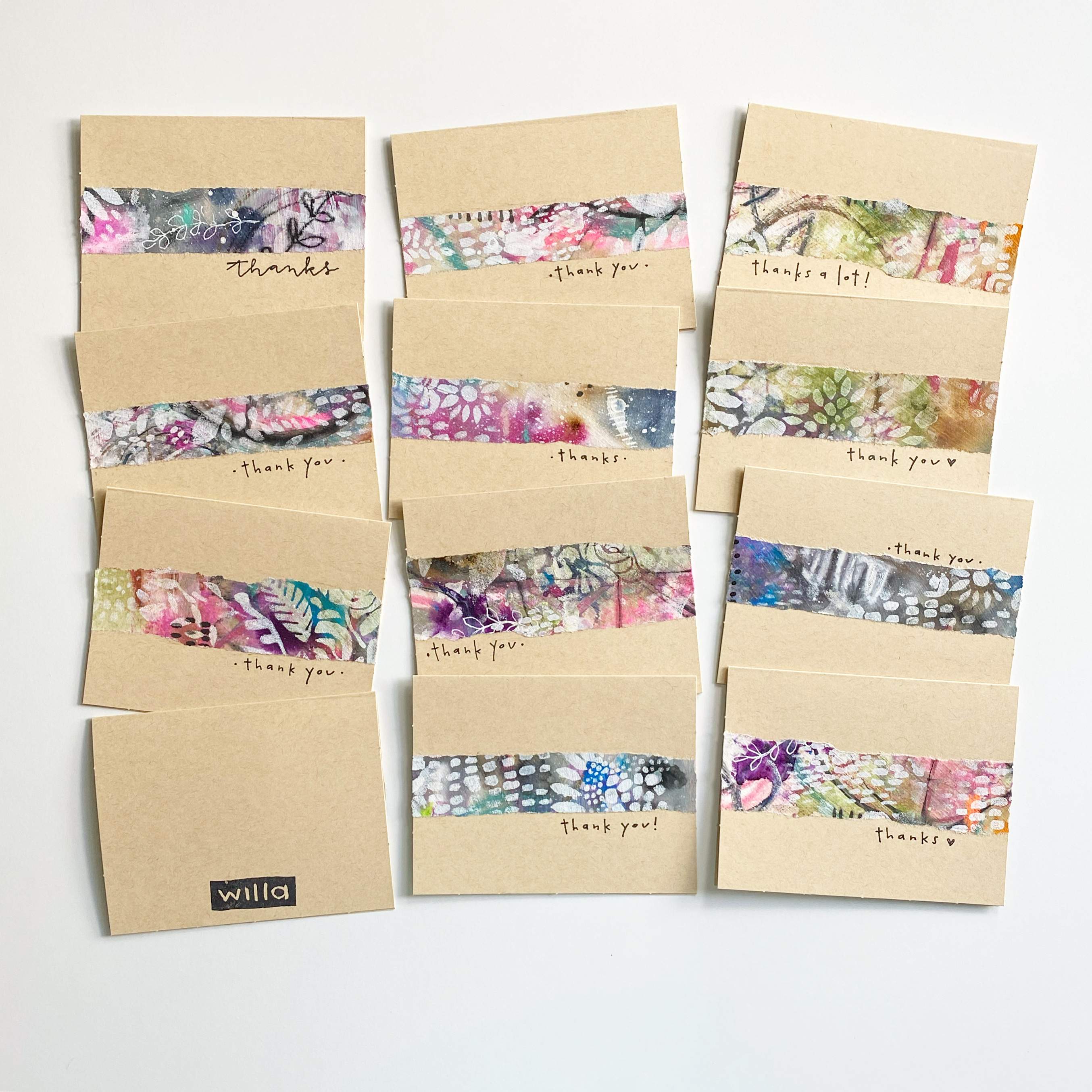 Simply fold and tear strips, then adhere to premade sets of folding cards.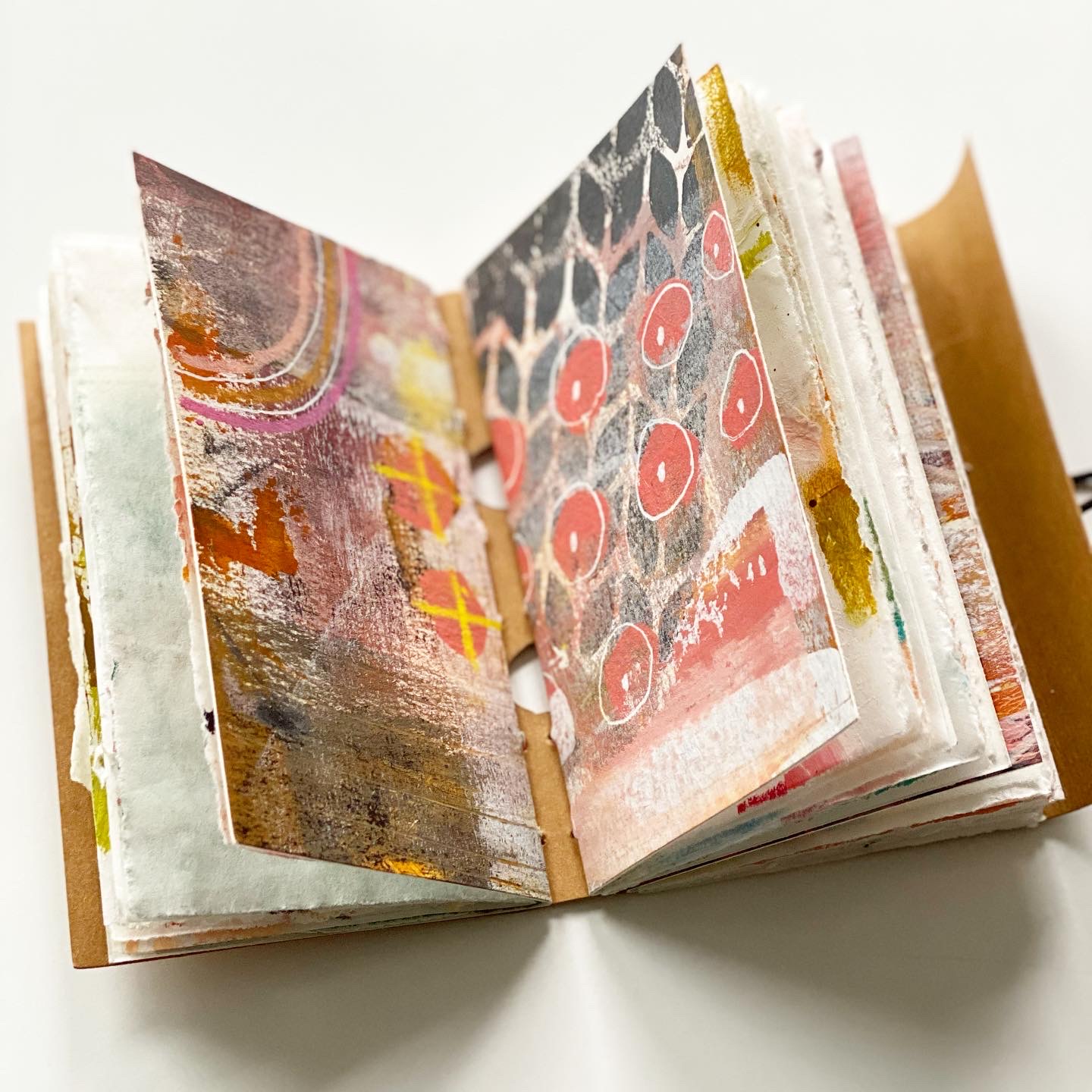 Handmade Journal Embellishments
If you are a bookmaker, your signature decorative papers are stunning as signature wraps or on the edge of a page in a journal or book.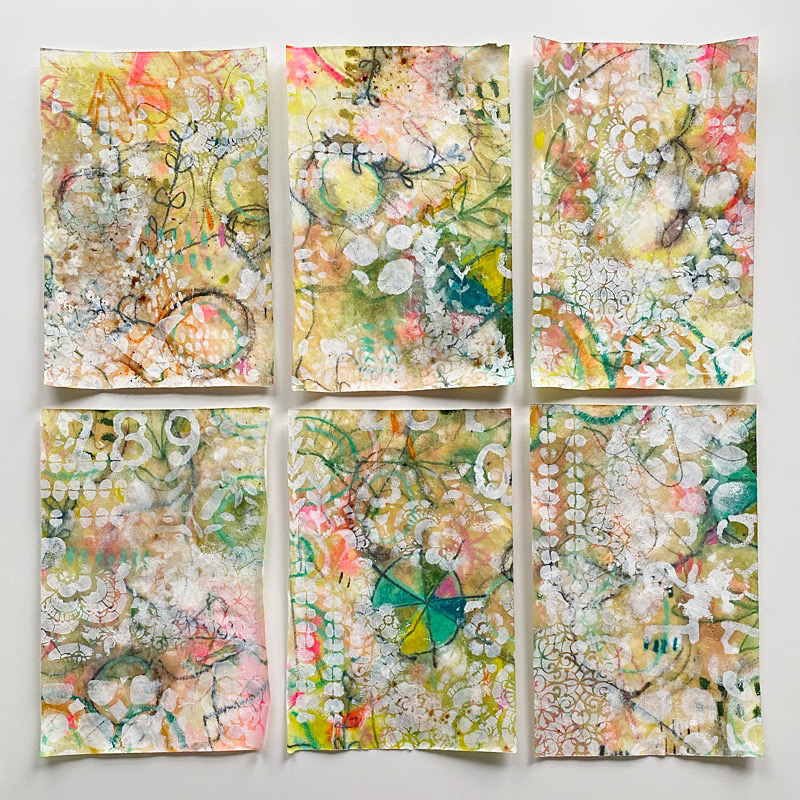 Collage Fodder
Any art journal page or collage art will be elevated with the use of your own signature decorative paper.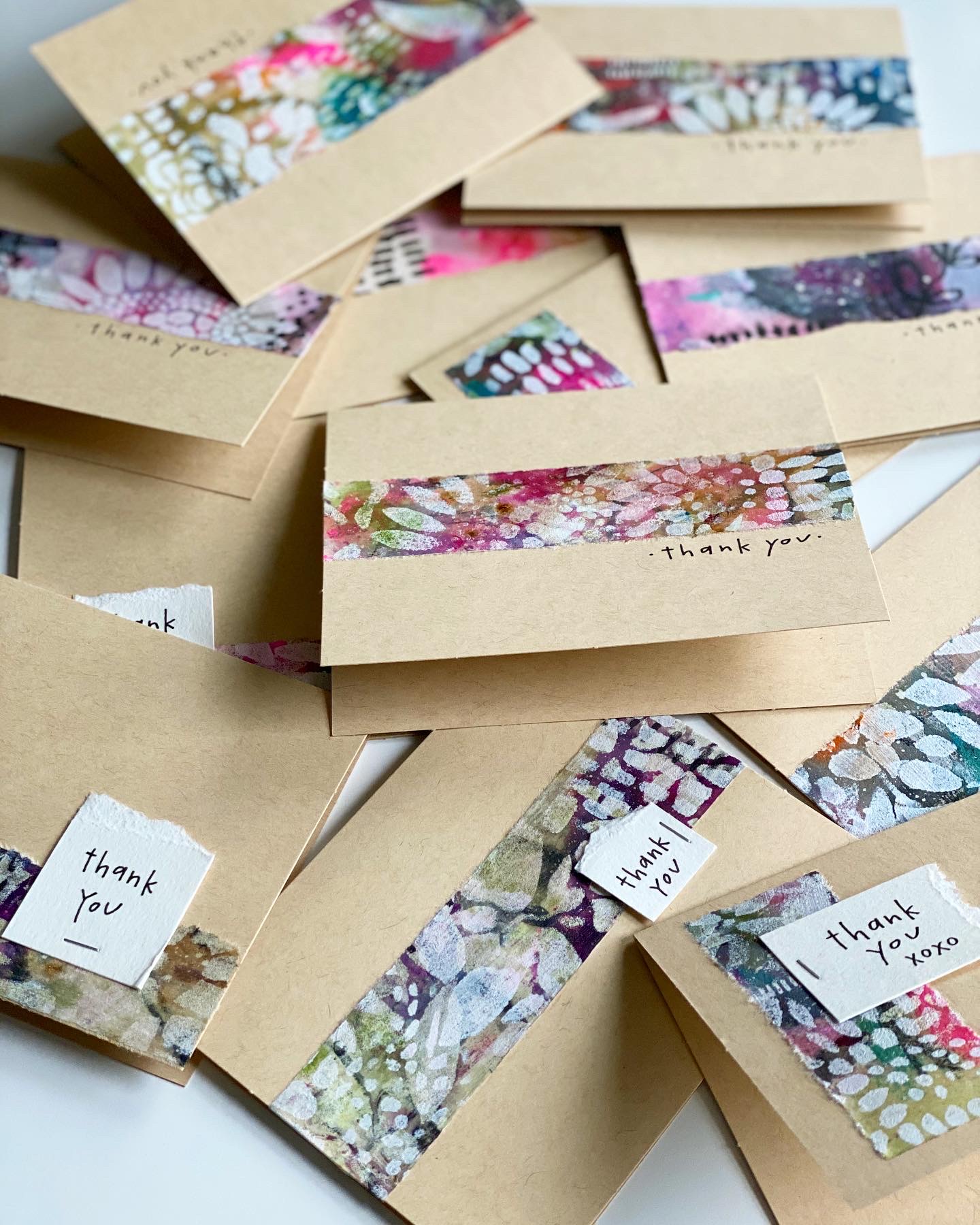 If You're Anything Like Me
You just cannot get enough mixed media art play in your life. The more I can do with my art and the more useful projects I can create, the happier I am!
Other Classes from Willa Workshops