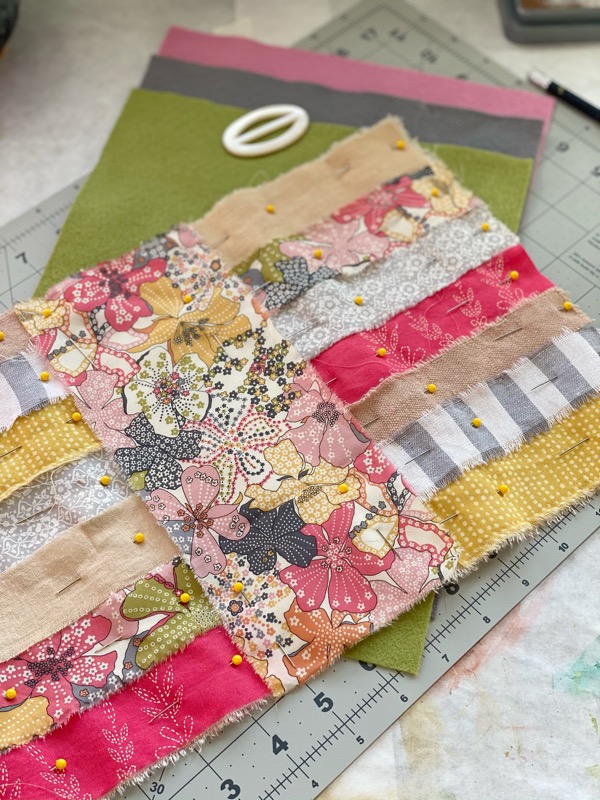 I'll Teach You Everything I Know
I've been creating and selling custom Willa Journals for a year and it never gets old! Willa Journals are basically elevated junk journals with gorgeous fabric covers and original art inside. From lessons on how to build your stash to exactly how I design, create and bind each Willa, you'll learn all you need to know about these super trendy handmade books.
Join us in this eight week course where we break down all of the skills needed to create your own stunning handmade journals. New lessons are released every Friday. Class began on January 1, 2021 but you are welcome to join us at any time and have access to every lesson that's been released up until that moment.
Willa Journals Course Modules


Introduction/Tools and Materials
Treasure Hunting
Building the Paper Signatures
Constructing a Machine Sewn Cover
Constructing a Hand Stitched Cover
Finishing the Cover-Buttons, Buckles and Straps
Signature Wraps and Keyhole Spines
Embellishing the Papers
Binding the Journal-Three Styles
Loose Watercolor Leaves and Florals Pages
Mixed Media Decorative Papers
And Even Include Bonus Painting Lessons!
Create beautiful custom pages, tabs and embellishments for your Willa Journal pages with bonus content on loose floral watercolor painting and mixed media paper creation.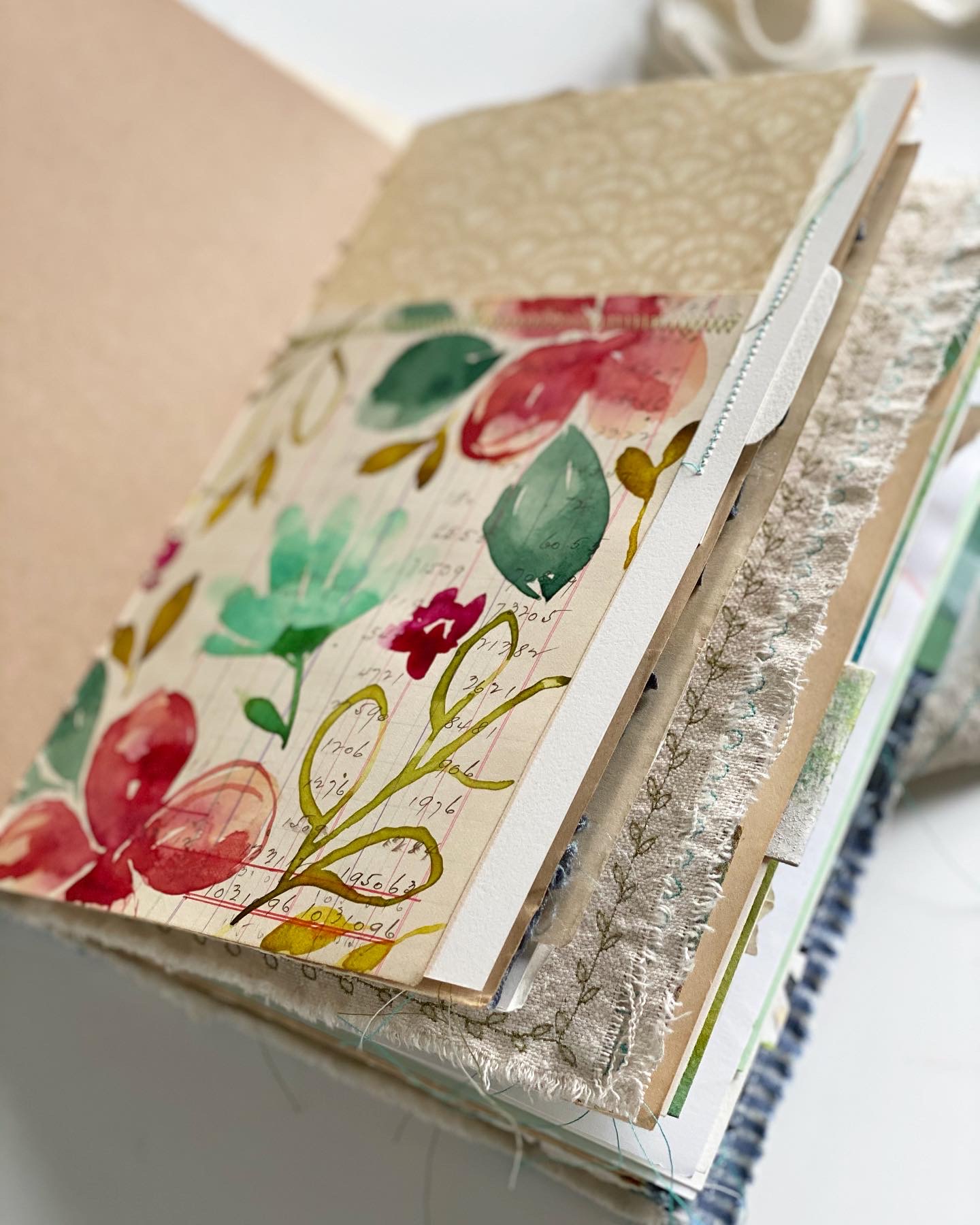 What People are Saying . . .
This is one of the best classes I've ever taken! Thank you so much for the time and love you've put into it.
-Sharon
I bow down before you Wendy Schkolnick Solganik and Arielle DeVito!! Wow, I'm so impressed. My morning routine is coffee in bed watching videos of my current ecourse. Yours!!! Beyond excited and happy 
 I found you Wendy by doing the lovely Laura Horn Modern Mixed media course.
I love so much your statement that producing a Willa journal is bringing together in one place ALL the creative passions we have. I started going through my 30 year journey with all things textiles - my screen printing g, fabric dyeing, eco printing, quilting, bleaching, collection of Japanese kimono pieces. It makes me smile, it brings backs memories of the places and people where these collections came from. From my bedroom I can see the piles of fabric in my loungeroom that isn't sorted yet. Happy place. So thank you talented ladies for putting this journey together for us. 
-Kay
Thank you!! I'm really impressed with how much information is in each video! Great class!!
-Rita
Thank you both. As English is not my mother language, I really appreciate the pdf, which let me time to plenty understand the videos. But I must say that Wendy's accent is perfectly understandable for me.
-Veronique
I am blown away by all the work you have put into this course already. So excited to work through it! Thank you!
-Se
Did my first deep dive into your class most of yesterday, and I wanted to thank you for putting together an incredible class. I love your artistry, candor and attention to detail. Excited to express my artistry through handmade journals of my own. Thank you for this labor of love you have created that is completely inspiring.
-Sarah
Wendy, you have found a calling with the Willa Journals, but you've got another as a teacher. The instruction you are providing is absolutely amazing. You have such a wealth of knowledge, and a gift for conveying it. Just wow, and thanks